Historias de éxito
Un creciente cuerpo de historias colectivas
para compartir para nuestro crecimiento.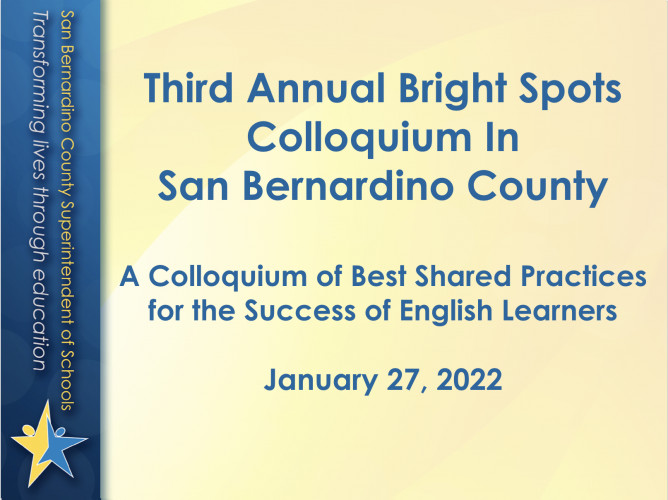 March 1, 2022
Virtual 3rd Annual Bright Spots in San Bernardino County A Colloquium of Shared Best Practices for the Success of English Learners
Bright Spots? Bright spots are the things that are happening in our districts that are working and making an impact for students. Bright spots can be the way districts implement programs for students, providing services to students, or innovations occurring in our districts that are different and making a difference for students. These don't have to be at the level of being perfect but acknowledging that the district has taken a risk and moved out of the box to improve instruction and services for English learners and multilingual programs.